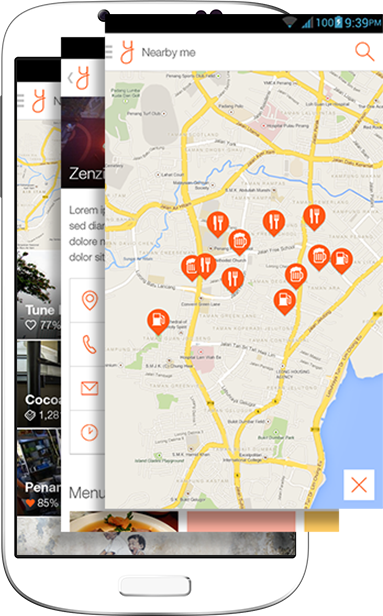 A GLANCE OF EVERYTHING
Looking for a cafe nearby that's perfect for meetup?
Searching for shops that sell lava lamp you saw in magazine?
Running out of fuel and looking for nearest petrol station?
Get them all in YUP.
DECIDE THE RIGHT PLACE
YUP helps you quickly get an overall sense of a place by showing:
Products or services business sells
Social networks popularity like Facebook & Foursquare
Contacts, address and direction too get there
Reviews from YUPers who have been there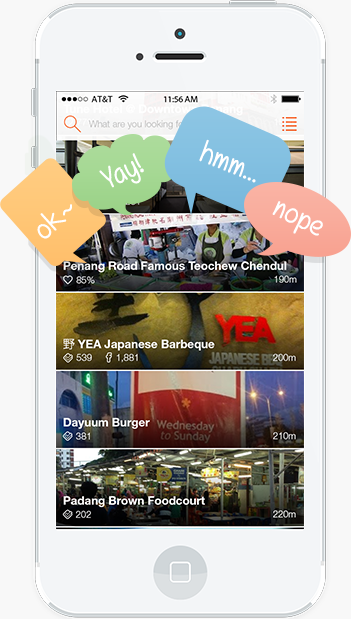 YUP help me decide which place is suitable for my taste.
-Jonas B.
Go Local
Tell people your address, contacts, operating hours, products or services sell and more. Give customers an opportunity to find you.
Right Customers
Learn what people think of your products or services. Use these feedbacks to improve and grow your business.
On Mobile
People are looking for interesting places, products and services on-the-go using mobile devices. Reach them with YUP!